Google brings easier way to access your contacts in Gmail
Internet search giant Google has added a new shortcut to its Gmail's side panel of Google Contacts, the company announced via a blog post. The feature is being rolled out starting on November 23.
The objective to add this shortcut is to make users see additional information about people within their organization.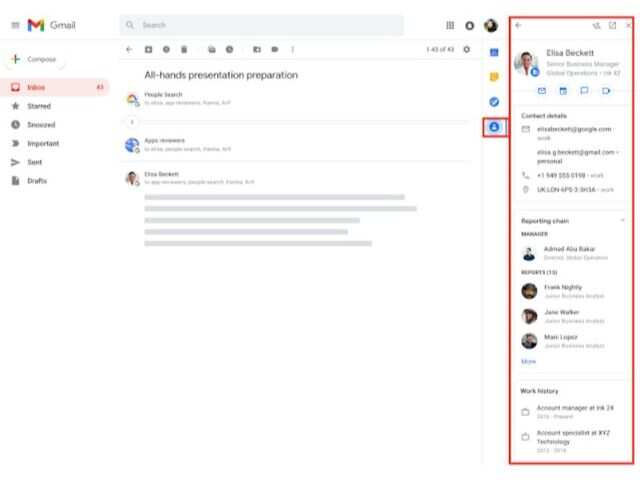 "This feature expands upon the information you can already view when hovering over a person's name in Gmail. In the side panel, you can learn more about who the person you're collaborating with is, what team they're on, and whether you've interacted with them before. We hope this feature makes collaboration and connecting with key stakeholders easier," said Google.
Through this side panel shortcut, Gmail users will be able to see basic contact information such as phone number, email address, team and manager, office and desk location, and lastly, whether they have received an email from them before, and more.
Additionally, this shortcut also allows users to add people to their contacts and send them an email or message.
There is no admin control over this feature and there is no end-user setting for this feature, said Google.
The feature is available to Google Workspace Essentials, Business Starter, Business Standard, Business Plus, Enterprise Essentials, Enterprise Standard, and Enterprise Plus, as well as G Suite Basic, Business, Education, Enterprise for Education, Nonprofits, and even those with personal Google accounts.