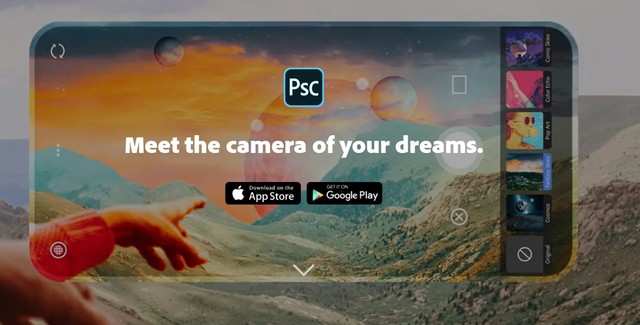 Adobe launches its new Photoshop Camera app for Android and iOS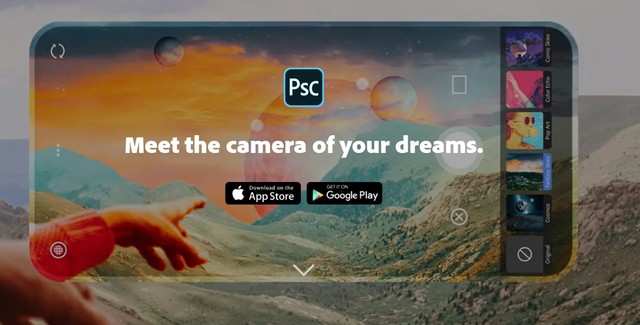 Last year, with the launch of the full version of its Photoshop app for iPad, Adobe confirmed that they are working on a new app called Photoshop Camera. Well, that app is now available as Adobe has finally launched its Photoshop Camera app for Android and iOS.
The new camera app from the company brings extensive Photoshop-like filters to the live camera.
As already mentioned, the app is already available on Android and iOS and can be downloaded via Apple App Store and Google Play Store. However, currently, only a limited number of Android smartphones are supported that include smartphones from Samsung, Pixel and OnePlus.
The Photoshop Camera app comes with over a dozen filters that include Portrait, Cosmos, Pop Art, Spectrum and more. It allows users to apply them while taking photos using the app.
The app uses Adobe's Sensei technology to detect and separate several scenes, backgrounds and elements such as sky, window, etc from photos and apply filters accordingly. In addition to this, the app also comes with a dedicated Lens library allowing users to download more filters.
The camera app also lets users do some basic editing after clicking the photos such as brightness adjustment, contrast, saturation, shadow, etc. It also comes with an automatic mode that makes the necessary editing to photos automatically.
For those unaware, Adobe has recently updated its Photoshop app for iPad with Curves and Pencil Pressure Sensitivity features and according to the company, the curves feature will grant users the freedom of editing they want. The Curves feature includes adjustments of tonal curves for all channels, multi-node selections and more.